Lobster rolls, clam chowder, baked beans, and cream pies might be some of the first foods that come to mind when you think of Boston. And while no visit to Boston is complete without getting a taste of these culinary classics, the city offers an amazing array of healthy cuisine with plenty of options within walking distance of our convention centers.
This week, we're sharing with your some new additions and established favorites in close proximity to the BCEC and the Hynes.
BCEC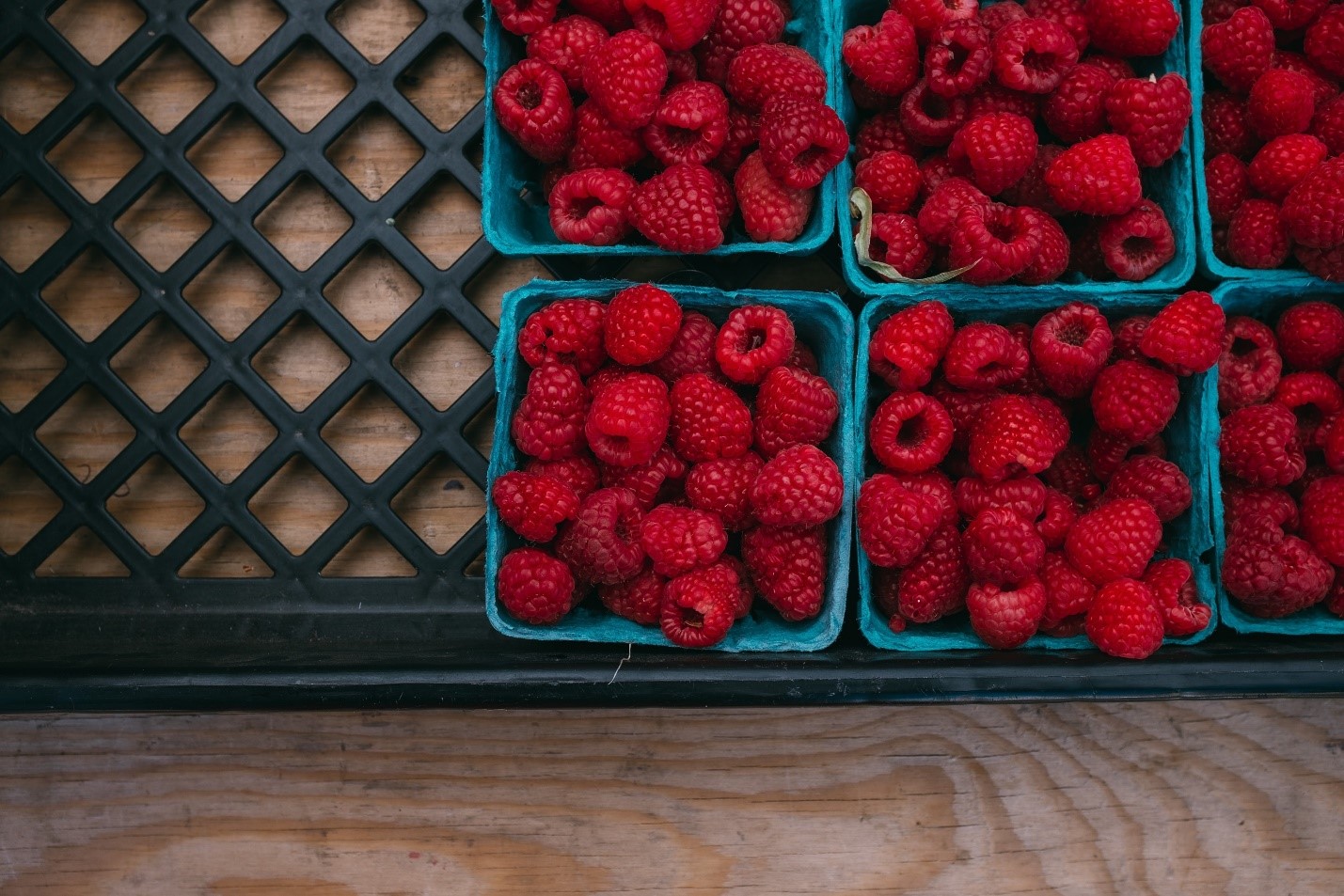 Boston Public Market at Seaport
0.6 mile from BCEC
One Seaport Boston, MA 02108
From June to October, Boston Public Market extends its reach to the South Boston Waterfront as part of a collaboration with WS Development. Every Wednesday at Seaport Common you can find close to twenty vendors from all over New England selling fresh produce, homemade pastries, fresh seafood, handcrafted jewelry, and more.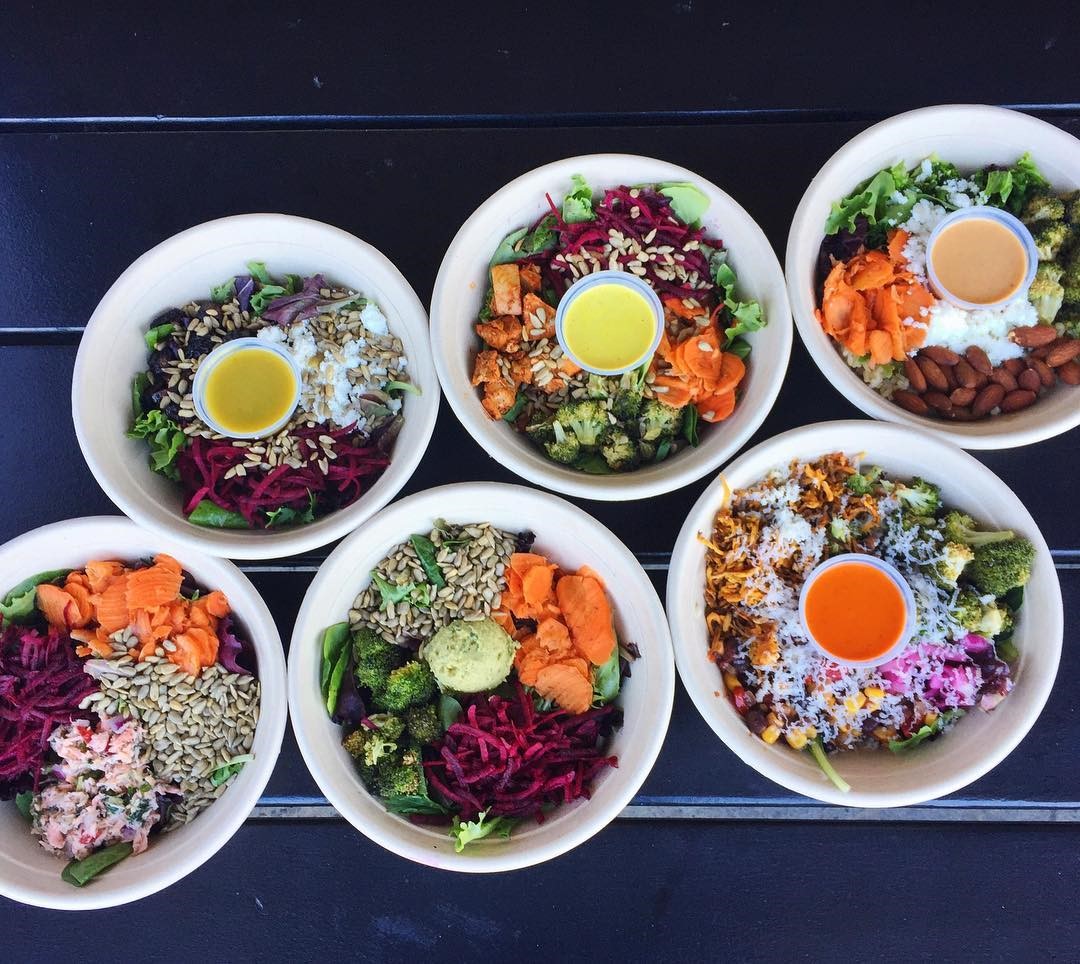 Image by Farmacy Café via Instagram
Farmacy Café
0.9 miles from BCEC
25 Drydock Avenue
Boston, MA 02210
Farmacy Café serves organic meals, superfood smoothies, satisfying snacks, and specialty drinks out of a shipping container just a short walk from the BCEC. Their menu shifts weekly depending on available local ingredients and has plenty of items that are dairy-free, gluten-free, vegan, and vegetarian.
Customers can build their own hot grain bowl or cold salad bowl with eight selections of protein and ten veggie choices. The signature add-in is the "pink egg"– a hard-boiled egg picked with beets.
Hynes
Red White Japanese Vegan
0.1 miles from the Hynes
294 Newbury Street
Boston, MA 02115
Red White is a relatively new fast-casual vegan restaurant featuring traditional Japanese cuisine based on the vegan diet of Buddhist monks in Japan called Shojin Ryori (dating back more than 1000 years). The restaurant serves a selection of bowls with a rice-and-greens base, as well as super food smoothies and green teas.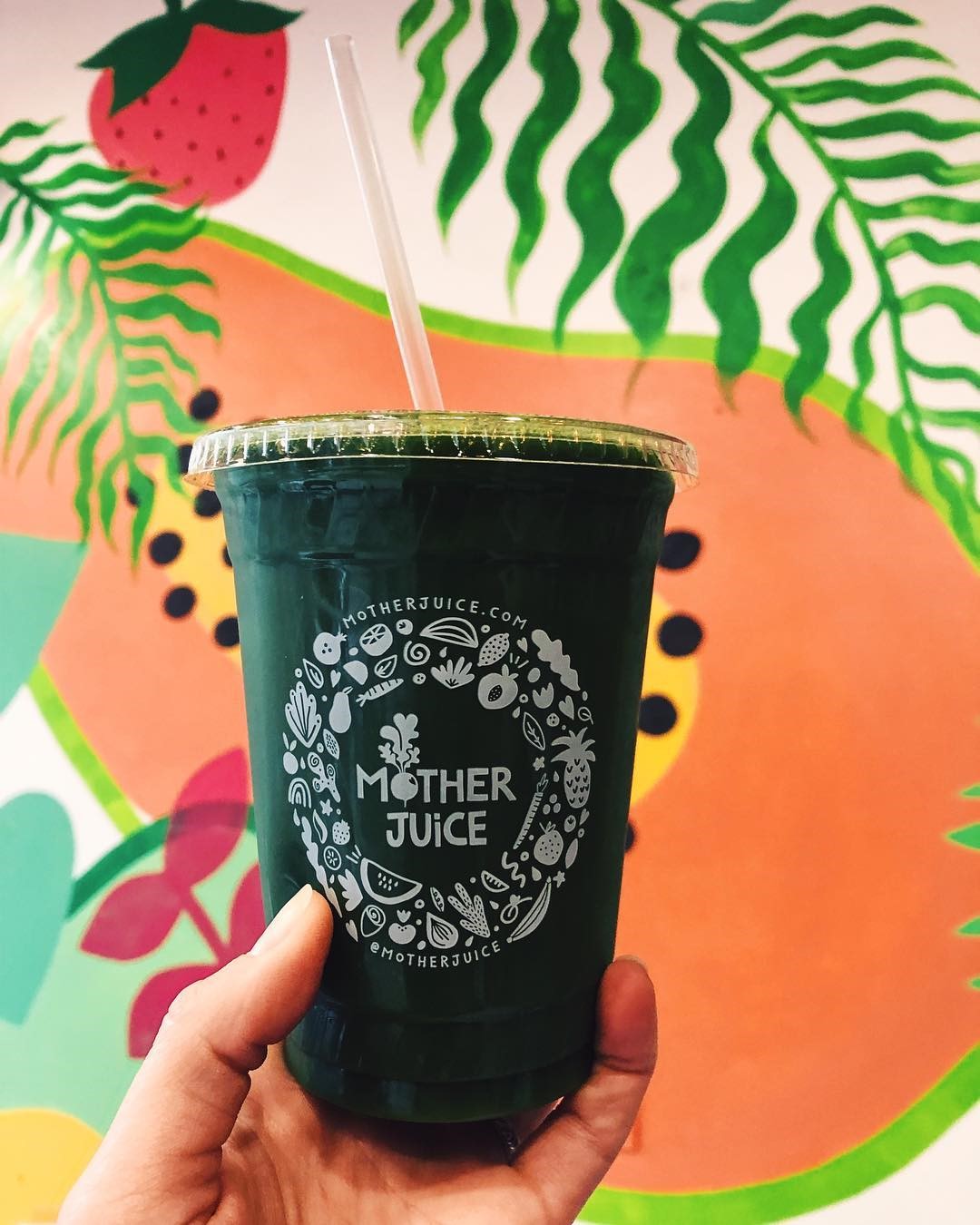 Image by Mother Juice via Instagram
Mother Juice
0.2 miles for the Hynes
291 Newbury St, Boston, MA 02115
Mother Juice started in 2012 with a stand at Union Square farmers market in Somerville. Fast forward to 2019 and the business has expanded to three physical locations (Kendall Square in Cambridge, Back Bay and Boston Public Market) and its popularity keeps growing. In addition to small batch cold pressed juices, their menu also includes vegetarian salads, plant-based breakfast bowls, and an ever evolving array of healthy raw treats.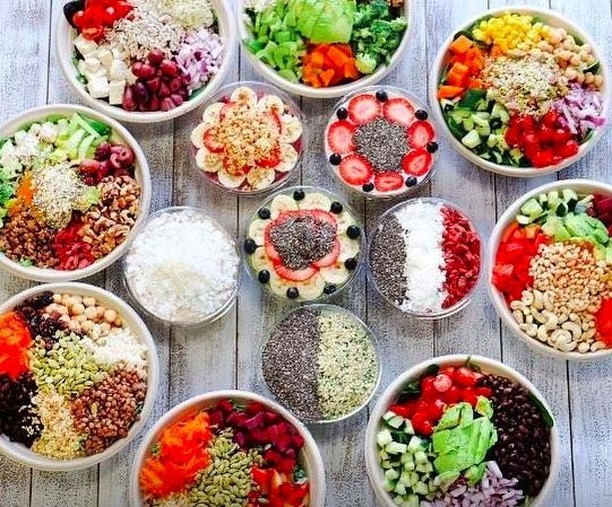 Image by Energize via Instagram
Energize
0.5 miles from the Hynes
265 Massachusetts Avenue, Boston, MA 02115 (Symphony Hall)
Energize' s mission is to create a health oasis where people from all walks of life can stop by and rejuvenate with clean, nutrient-dense and nutrient-diverse foods. They offer a huge variety of fresh juices, smoothies, smoothie bowls, and salads.
Time Out Market
1 mile from Hynes
Landmark Center, 401 Park Drive, Boston, MA 02215
Time Out Market is a dining-and-culture experience curated and vetted by the editors of Time Out Magazine. The concept launched in 2014 in Portugal and just recently expanded to Boston.Time Out Market Boston is spread across 25,200 square feet and packs 15 eateries, two bars, a demo cooking area and a video-installation wall into one space that encompasses the best food, drinks and culture that Boston has to offer.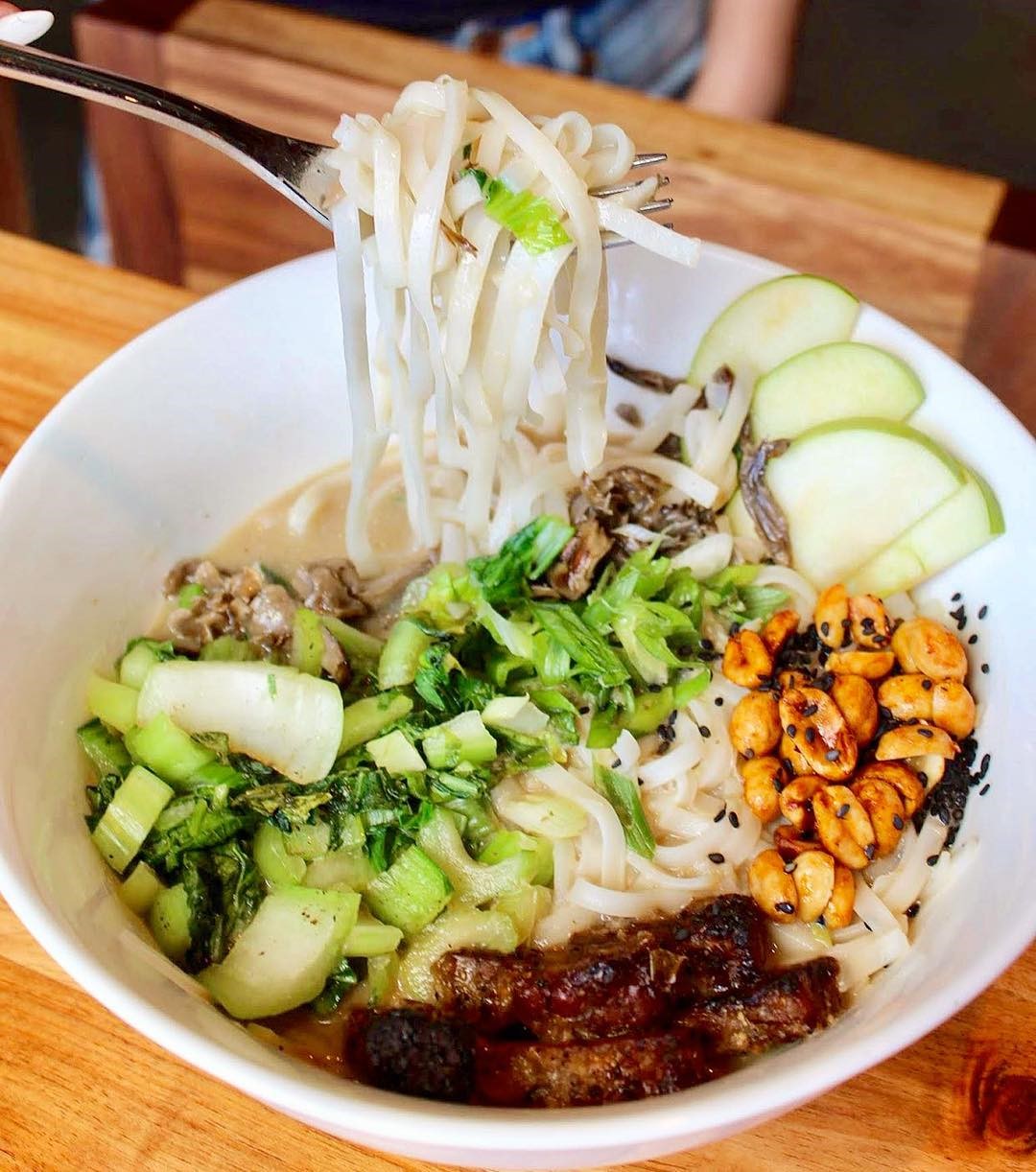 Image by Mobile Cooks via Instagram
One of the healthiest offerings at Time Out Market Boston is MC Kitchen (Mobile Cooks) – a vegan restaurant with the mission to empower cooks, support local farmers, and serve delicious vegan fare. MC Kitchen has daily and weekly specials curated by guest chefs.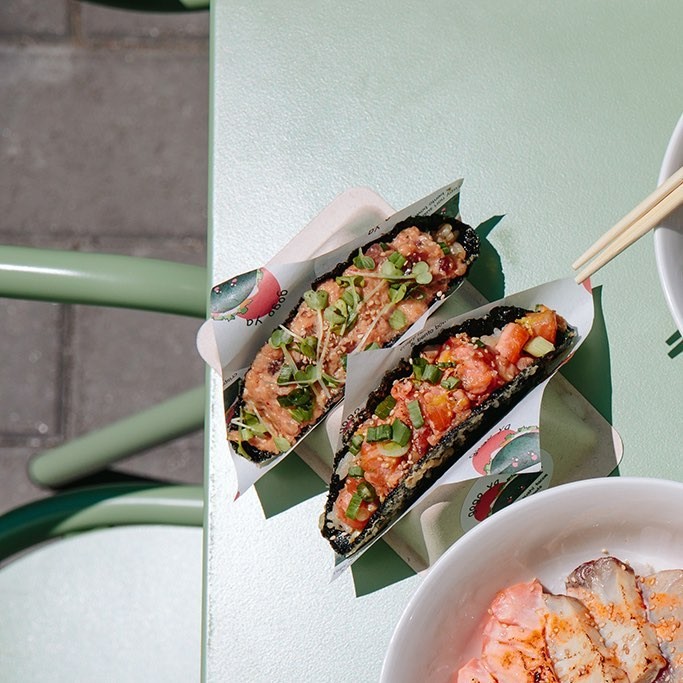 Image by Gogo Ya via Instagram
Another healthy option at Time Out Market Boston is Gogo Ya, a fast casual Japanese restaurant serving innovative dishes like crispy nori sushi tacos (pictured above) and bento bowls (a play on the traditional bento box). The name of the restaurant sounds similar to another popular Boston destination, O Ya, and that's not by accident. Both O Ya and Gogo Ya are owned by James Beard Award-winning chef Tim Cushman and his wife, sake professional Nancy Cushman. While O Ya offers a more elevated dining experience, Gogo Ya serves affordable dishes that are still full of technique and flavor.
BCEC & Hynes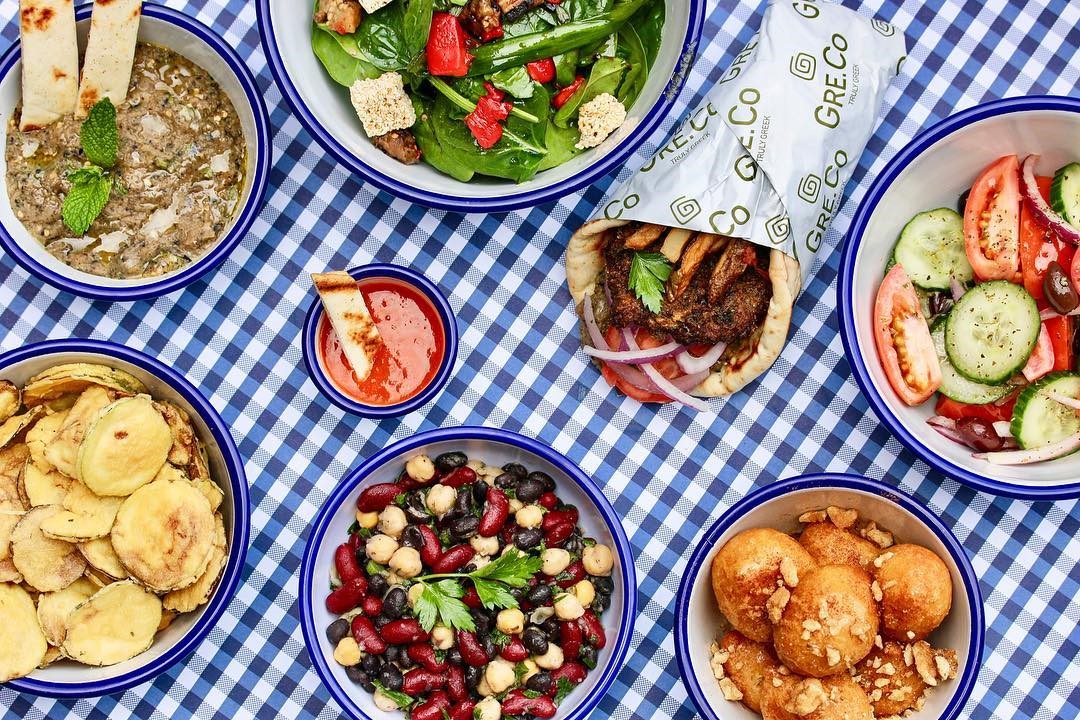 Image by GreCo via Instagram
GreCo
0.4 miles from the Hynes (225 Newbury Street)
0.5 miles from the BCEC (200 Pier 4 Boulevard)
GreCo is a modern fast casual eatery offering a fresh new take on Greek fare. The menu features gyros, plates, and salads with your choice of slow-roasted, organic meats, traditional sauces, and sides like zucchini chips, Greek slaw, and bulgur. And for dessert – Loukoumades, a homemade Greek fried doughnuts, lavished with the velvety, chocolaty, or savory topping of your choice.
Dig Inn
0.5 miles from the Hynes (557 Boylston Street)
0.4 miles from the BCEC (25 Thompson Place)
Dig Inn is all about fresh local ingredients and mindful sourcing. They work with 102 farmers and partners to bring recipes to life, planning crops specifically for their menus. By buying direct from farms they are able to avoid traditional retail markups and provide a $25 meal for half the cost, while still paying growers a fair share. Dig Inn's menu features customizable seasonal bowls that can be made with a base of rice or vegetables, five protein choices and dozens of hot and cold sides and sauces.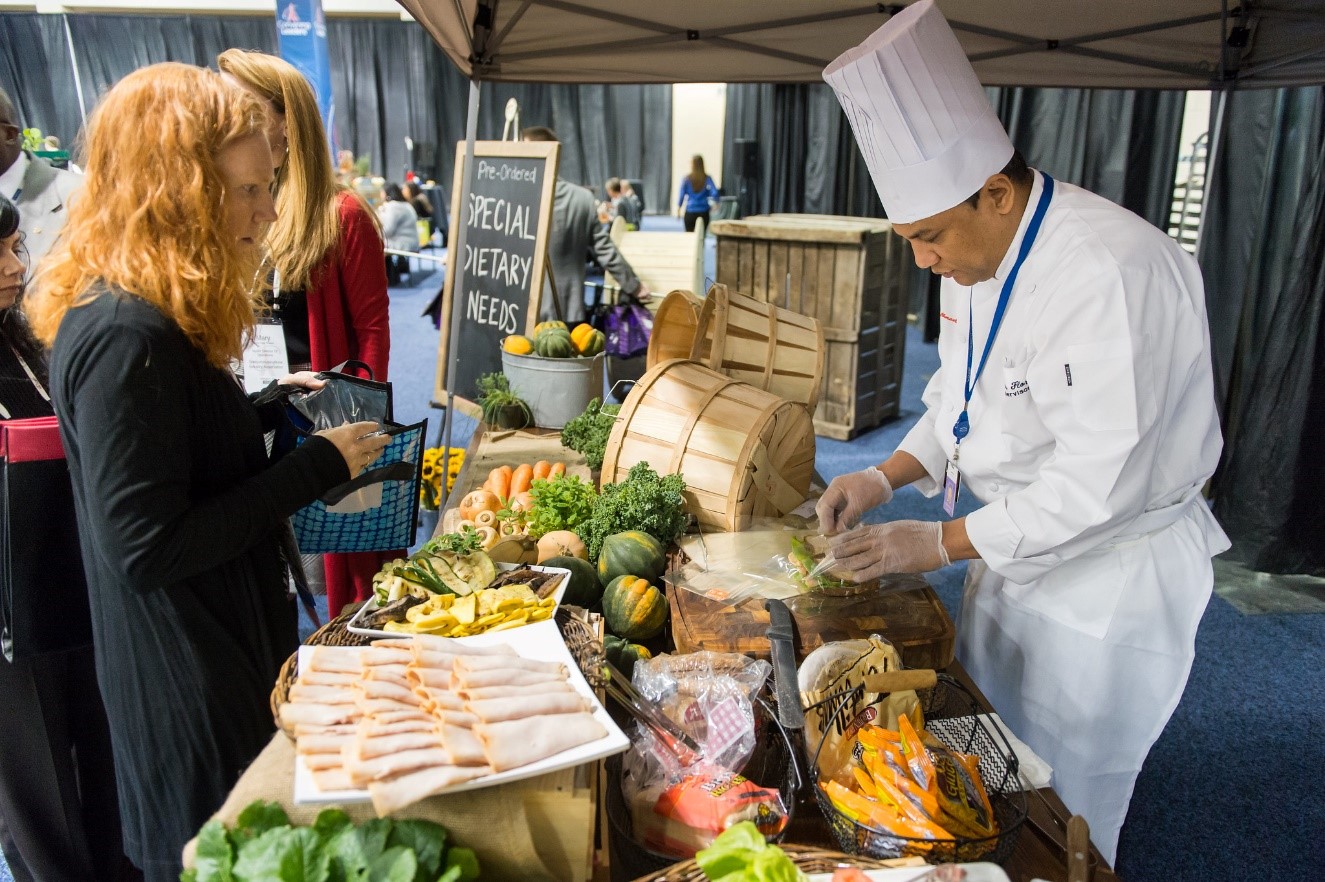 And if you'd rather stay inside the convention center, our exclusive food & beverage provider, Levy Restaurants, serves food that you can feel good about. Their snack breaks and meal options feature a variety of fresh, seasonal produce, high protein options, and whole grains, and up to 75% of their ingredients come from local farms and producers depending on the season.
Hungry for more? Discover the diverse selection of bars and restaurants available near the BCEC and the Hynes by viewing our neighborhood Dining Guides for local favorites and by checking out the Restaurant section of our Interactive Map.