Earlier this year, Massport announced several important changes to their airport shuttle, the Back Bay Logan Express (Back Bay LEX), including the option for riders to get ahead of the security line at the airport.
This week, a similar incentive program, "Ticket to Skip", took effect. Through the program, passengers who take the MBTA commuter ferry or any water taxi service to the Logan Dock will receive an orange 'Ticket to Skip' upon boarding the Logan Airport shuttle bus from the ferry dock to the terminals. Orange signage at the security checkpoint will prompt travelers to provide their orange ticket to the security staff to gain priority access to the line.
This new incentive is part of Massport's ongoing commitment to encourage more passengers to use high-occupancy vehicles (HOVs) to get to the airport and reduce congestion.
Getting to and from Logan Airport by water shuttle or water taxi is both convenient and enjoyable. Year-round scheduled and on-call vessels serving the Logan Dock provide direct connections to downtown Boston and other popular waterfront destinations in Boston inner harbor and Hingham and Hull on the South Shore.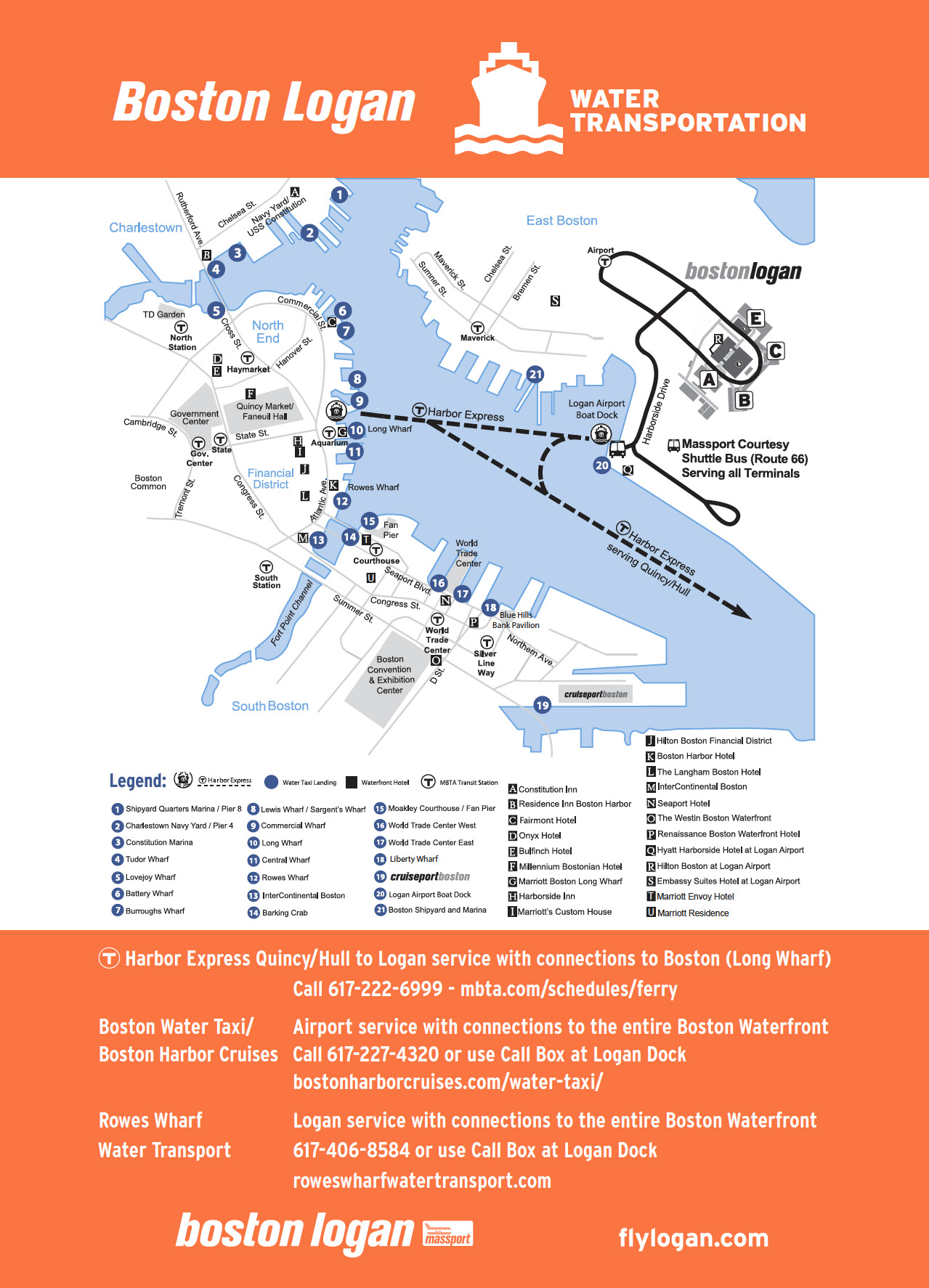 Source: Massport (click here to enlarge)
Boston Logan International Airport has non-stop service to 76 domestic and 58 international destinations and is among the most accessible airports in the nation. Logan Airport is only 2.6 miles from the BCEC and delivers the fastest airport to convention center travel time of any U.S. city. The BCEC is also steps away from the MBTA's Silver Line World Trade Center stop, which is the same subway line that services Logan Airport.