When the weather gets warm, there is nothing better in Boston than spending time outdoors and enjoying nature! Thankfully, Boston and the surrounding area is full of green spaces where you can spend a few peaceful hours, get some fresh air, and recharge.
As parks are getting ready to reopen as part of phase one in Governor Baker's reopening plan, today's blog is dedicated to six of our best parks and gardens to visit the next time you are in Boston.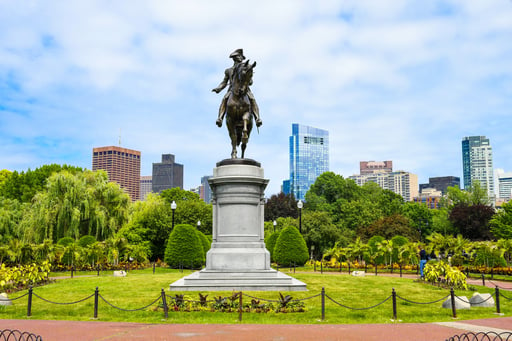 Public Garden & Boston Common
Boston Common (established in 1634) and Boston's Public Garden (established in 1837) are the first public park and first public botanical garden in the country and two must-visit Boston landmarks.
While Boston Common is more practical and pastoral, the Public Garden is meant to impress with its rich variety of plants, monuments, and fountains. The two adjacent parks form a peaceful green oasis in the heart of the city and make for the quintessential Boston stroll just minutes away from the Hynes.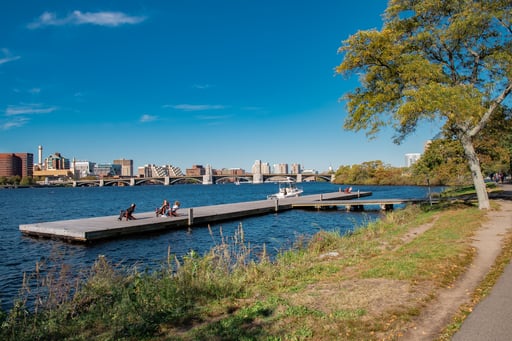 Charles River Esplanade
The Esplanade stretches for about 3 miles along the Charles River from the Museum of Science to Boston University and is the perfect place to run, stroll, bike, or simply relax in the sun, while taking in some of Boston's best sights. This handy map and brochure put together by the Esplanade Association has all the information you might need before visiting this iconic Boston spot.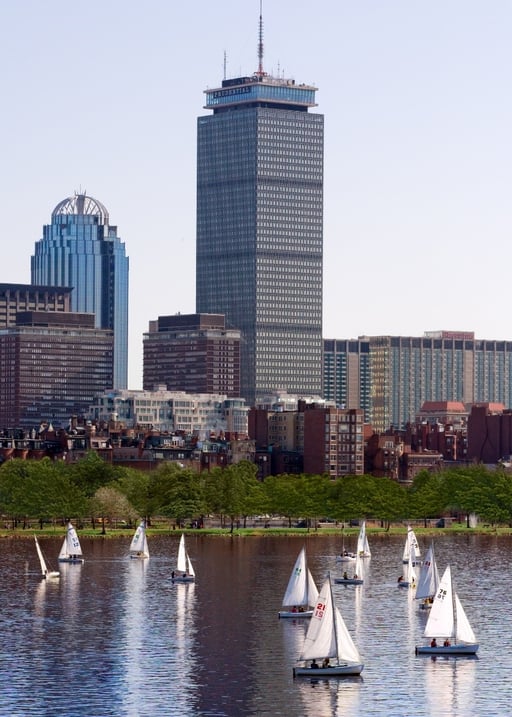 Along the Esplanade, there are several bridges that let you cross over to Cambridge where you can enjoy spectacular views of the city skyline and Charles River.
Arnold Arboretum of Harvard University
Occupying 281 acres, the Arboretum's living collection of trees, shrubs, and woody vines is recognized as one of the most comprehensive and best documented of its kind in the world. The living collection is supported by comprehensive curatorial documentation, herbaria containing more than 1.3 million specimens, extensive library and archival holdings, and a 43,000-square-foot state-of-the-art research center. You can explore the Arboretum on your own or join one of the free guided tours led by their knowledgeable staff.
Castle Island
If you're looking for the perfect day trip destination only minutes from the BCEC, look no further than Castle Island!
Castle Island used to be a real island and military fortification since the 1600s. During the Revolutionary War, it was occupied by British officials until the Siege of Boston in 1775, which led to their evacuation. If you want to learn more about the history of Fort Independence, there are free 30-minute tours of the of the Fort every Saturday & Sunday from noon to 3:30pm.
Castle Island is easily accessible by public transit and is a fantastic place to soak up some history, take a stroll along the beach, watch the boats in Boston Harbor, and so much more. And while you're there, check out Sullivan's – a local favorite serving delicious lobster rolls and fried seafood, hot dogs, fries, ice cream, and cold drinks.
Mount Auburn Cemetery
Mount Auburn Cemetery is the first garden cemetery in the United States, located on the line between Cambridge and Watertown in Middlesex County, just minutes from Downtown Boston. Mount Auburn is not just a cemetery, but also a National Historic Landmark, a botanical garden, an outdoor museum of art and architecture with more than 44,000 monuments, and an important habitat for urban wildlife.
The cemetery is a world-class arboretum with an exceptional collection of trees, shrubs and herbaceous plants which have been specifically selected for their beauty, diversity, and value to wildlife.
Blue Hills Reservation
Experience the natural beauty of Massachusetts just a few miles outside Boston. Blue Hills Reservation stretches over 7,000 acres, covering parts of Quincy, Braintree, Canton, Dedham, Milton, and Randolph. There are 125 miles of trails to explore through forests and wetlands, up hills, and more.
For a panoramic view of Boston's skyline, go for the Skyline Loop, where you will climb several summits within the Blue Hills range, including Great Blue Hill—the tallest peak in Blue Hills Reservation.
Boston is open for future bookings. If you need to change the dates of an event that hasn't been accommodated by another city or are simply looking for a date in the future, don't hesitate to reach out at sales@SignatureBoston.com.
Want to learn more about Boston's offerings? Check out our guide of What To Do for shopping, dining, arts & music, historic landmarks, and sports & entertainment suggestions.