We're excited to welcome the Specialty Coffee Expo at the Boston Convention & Exhibition Center starting today until April 14! The event is the coffee professional's one stop shop for everything they need to succeed in the coffee industry. Coffee roasters and retailers have the opportunity to exhibit their products, network with the industry's decision makers, and further their professional careers by participating in numerous lectures, labs, or certificate programs. The expo attracts more than 13,000 attendees with 31% coming from outside the U.S.
In honor of this exciting event, this week's blog celebrates Boston's most beloved independent coffee shops, located in close proximity to our convention centers (sorted by distance):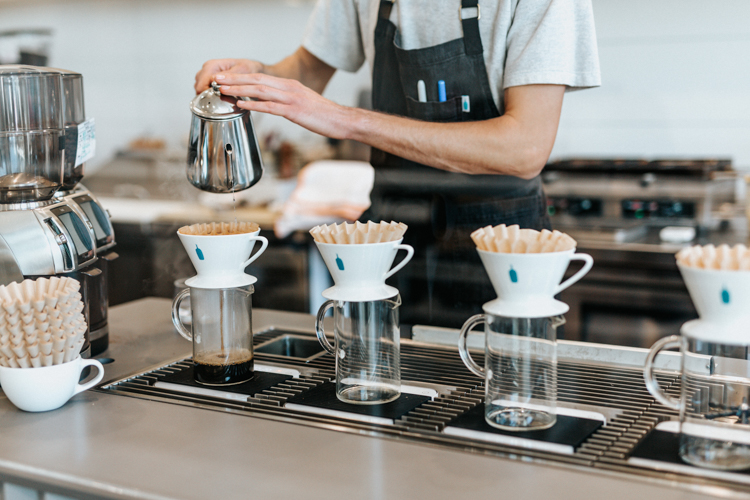 Blue Bottle
800 Boylston Street, Prudential Center (steps from the Hynes' Prudential Center entrance)
100 Federal Street, Suite K200 (0.9 miles from BCEC)
Blue Bottle Coffee is a global roasting coffee company with 50 locations across the U.S. Before the coffee goes into service at their cafes or for sale as whole beans, it's blindly tested to ensure its freshness and identify a window of peak flavor. Boston customers can choose from three locations each with its own unique atmosphere.
Pavement Coffeehouse
286 Newbury Street (0.1 miles from Hynes)
1096 Boylston Street (0.3 miles from Hynes)
Pavement Coffeehouse is one of the most beloved local coffee shop with eight locations across Boston. The café offers its own freshly roasted specialty coffee - they taste and grade countless coffees each season and select only those that are well balanced and that have a naturally sweet flavor profile.
They also have fresh hand-crafted bagels (made from scratch, kettle-boiled, and baked every morning in a stone hearth oven), as well as house-made baked breads, granola, and other pastry goods.
Blue State Coffee
155 Seaport Boulevard (0.3 miles from BCEC)
Blue State Coffee is a family business that started in 2004 with the idea of a community-oriented coffee shop. They donate a percentage of sales to local non-profit organizations and strive to minimize the company's environmental impact. To date they have donated more than $900,000 to over 300 local non-profit organizations. They serve a variety of ethically sourced coffee, as well as sandwiches and baked goods made from scratch with natural ingredients.
Caffé Nero
368 Congress Street (0.4 miles from BCEC)
205-207 Newbury St (0.3 miles from Hynes)
Caffé Nero's first U.S. store opened in 2014 in Boston and since then the brand has been rapidly expanding. The European-style coffee shop offers a variety of hot and iced coffee drinks and other beverages, as well as a selection of salads, sandwiches, and desserts.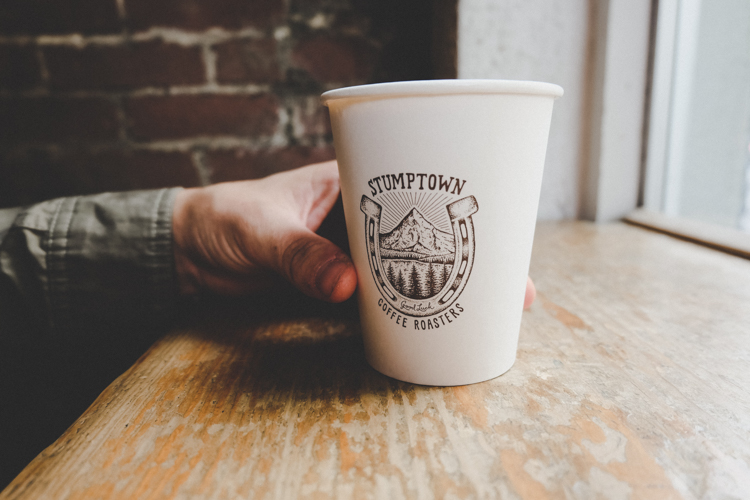 Thinking Cup
85 Newbury Street (0.6 miles from Hynes)
Thinking Cup is the first coffee shop in Downtown Boston to serve "Stumptown Coffee" and "Third Wave Coffee" products exclusively. Stumptown, originating in Portland Oregon had been named "Best Coffee in the World" by NPR, The New York Times, Food & Wine Magazine, and USA Today. To ensure exceptional quality and freshness Thinking Cup obtains their beans directly from Stumptown's roasting facility in Brooklyn, New York.
La Colombe Coffee Roasters
29 Northern Avenue (0.7 miles from BCEC)
The Philadelphia roaster has two locations in Boston which offer the company's signature cornerstone blends, as well as seasonal single-origin coffees on drip, espresso, pour over, and cold brew on tap.
Tatte Bakery & Café
399 Boylston Street (0.7 miles from Hynes)
125 Summer Street (0.8 miles from BCEC)
Founder Tzurit Or started Tatte Bakery & Café in 2007, baking in her home kitchen and selling her delicious creations to Boston farmers' markets. After only one summer, Tatte expanded to its first brick-and-mortar bakery in Brookline, Massachusetts. When she opened her very first location she wanted it to feel welcoming, as a home away from home. She has since opened eleven Tatte cafes, each with its own individual identity, feel, and style, but the aim has always remained the same.
Broadway's Pastry & Coffee Shop
258 W Broadway (0.9 miles from BCEC)
Broadway's Pastry Coffee Shop is the first coffee shop in South Boston to serve "Guglielmo Coffee" exclusively. The coffee shop's menu is composed of modern European style pastries along with American flavors and local influences . Their pastry selection includes individual cakes and entremets, tarts, croissants, muffins, danishes, and more.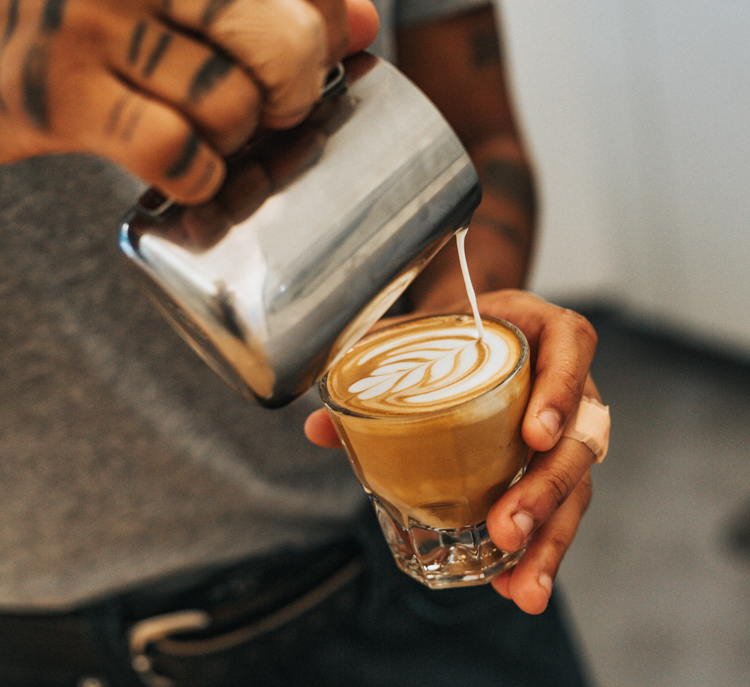 Gracenote Coffee
108 Lincoln Street (0.9 miles from BCEC; 1.5 miles from Hynes)
Gracenote Boston is a standing espresso bar in Boston's Leather District, tucked in between Chinatown, South Station, and the Financial District. Each day the shop has two espressos to choose from: Alpha, Gracenote's take on a classic profile espresso, and a single origin which rotates daily. As for snacks to pair with your coffee, they have a rotating pastry menu with offerings from Cafe Madeleine.
George Howell Coffee
Godfrey Hotel (1.1 mile from BCEC; 1.3 miles from Hynes)
George Howell Coffee was founded in 2004 by veteran coffee pioneer George Howell (his first café, The Coffee Connection, grew to 24 stores before it was sold to Starbucks in 1994). George started George Howell Coffee with the primary focus and passion to continually identify, source and roast the highest quality coffees available.
Ogawa Coffee
10 Milk Street (1.1 miles from BCEC; 1.6 miles from Hynes)
The owners of Ogawa Coffee are coffee artisans from Kyoto, Japan, dedicated to the pursuit of coffee perfection since 1952. From the cultivation of the finest beans in the healthiest soil, to the most meticulous roasting, to serving the best possible coffee with the utmost customer care, they are committed to building a future of exceptional coffee. The Boston location on Milk Street is their first international shop.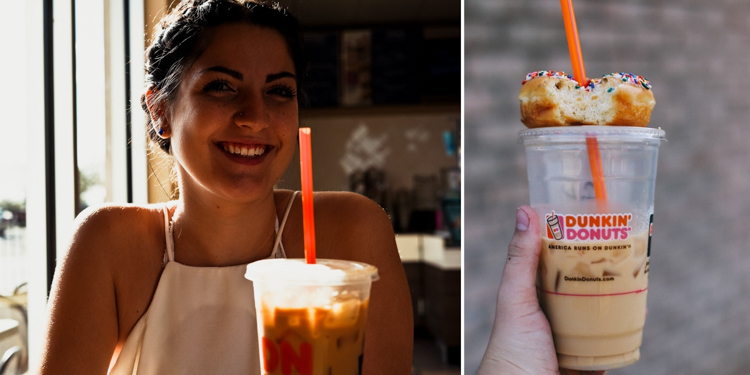 Dunkin'
Every other street corner in Boston
America may "Run on Dunkin'", but Bostonians live and breathe by their daily Dunks. The first Dunkin' opened in Quincy, Massachusetts in 1950 and was founded with the goal to "make and serve the freshest, most delicious coffee and donuts quickly and courteously in modern, well merchandised stores." In 1955, the first Dunkin' Donuts franchise opened and since then, the brand has grown to more than 12,400 restaurants in 46 countries. Dunkin' earns an honorable mention in this list because even though it is now a big public company, it's certainly an essential part of Boston's (coffee) culture.
And if you do want a historic cup of tea, stop by Abigail's Tea Room at the Boston Tea Party Ships & Museum where you can sample up to five different teas with a historic twist and a number of scrumptious treats including a variety of scones, cookies, and pies.
Hungry for more? Discover the diverse selection of bars and restaurants available near the BCEC and the Hynes by viewing our neighborhood Dining Guides for local favorites and by checking out the Restaurant section of our Interactive Map.