An annual Seaport neighborhood holiday tradition is back again this year with the return of the Holiday Market at Snowport. Hosted by our partners at WS Development, the market is a short walk from the BCEC, making it an easy lunch stop between meeting sessions or an evening entertainment destination.
Every year during the holiday season, the Boston Seaport turns into the Snowport, filled with holiday spirit bringing local businesses and seasonal treats for you!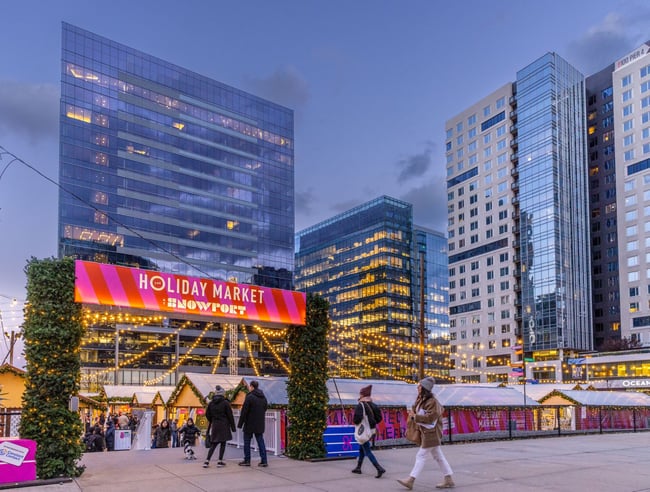 The Holiday Market at Snowport runs Friday, November 10 through Sunday, December 31. The Market showcases 120 small businesses offering art, jewelry, apparel, home goods and more, making great gifts for friends and family this holiday season. This European-style, open-air holiday market features tasty food and beverages as well as local entertainment. Free Wi-Fi keeps you connected throughout the outdoor fun and games, traditions, and holiday shopping at the Holiday Market.
The Snowport is also handicap-accessible and can accommodate wheelchairs and strollers through ramped tents and pathways.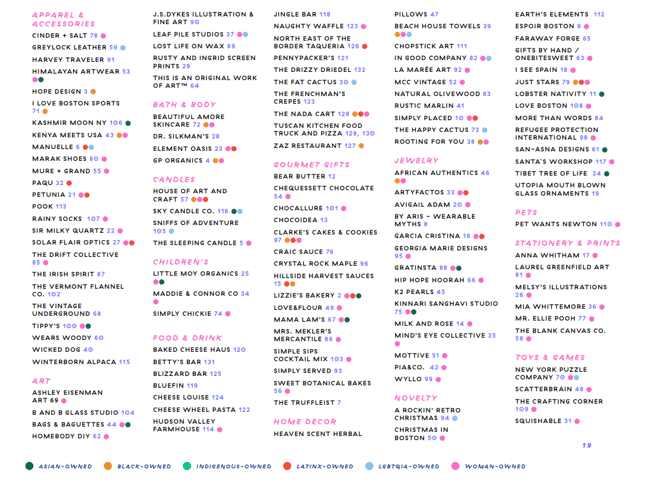 Click the vendor list above to open in new tab
Upcoming Snowport Events
Private Events
At the Holiday Market, you can book a private event for a wide range of groups, from a minimum of 20 people up to 1,200 people. These private events come with common seating areas and festive barrel stools with high-top tables. Meal packages are also available and can be customized by price point and cuisine type.
For pricing and event options, reach out to Olivia Sacco at osacco@tuscanbrands.com.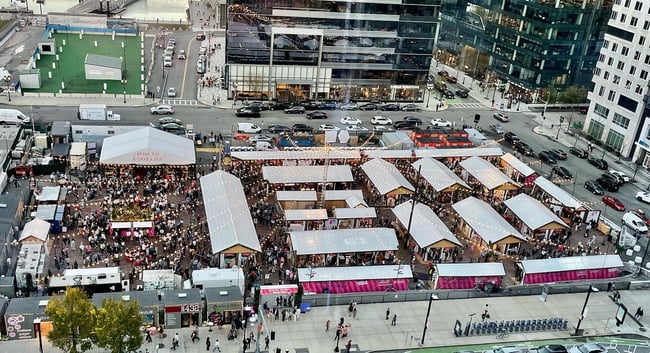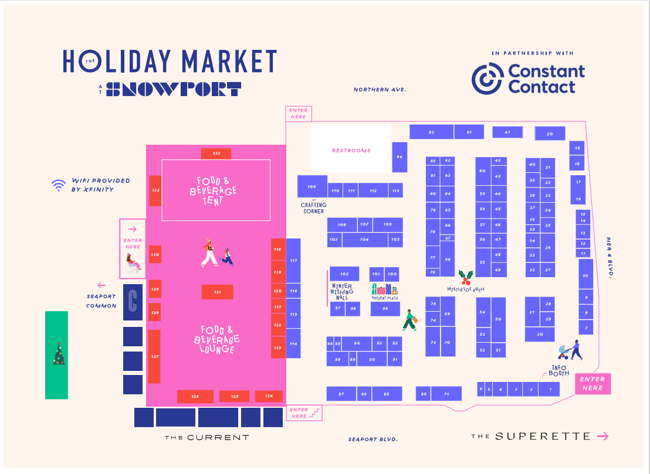 Click the map above to open in new tab
For the second year in a row, the Holiday Market at Snowport is in partnership with Constant Contact, a digital marketing platform for small businesses and nonprofits. The market is also collaborating with the Makers Show, which creates a market platform for social justice to help consumers shop locally.
For Snowport hours, directions, and a full calendar of events in the Seaport, visit https://www.bostonseaport.xyz/holidaymarket/.
Follow @seaportbos on Instagram and Facebook for the most up-to-date news about upcoming events.
To learn more about unique venues around Boston, visit https://www.signatureboston.com/boston/special-event-venues.
This blog post was written by our intern Cortnie Jones who is a senior at Endicott College majoring in Marketing.