PAX East, one of the largest events of the year at the BCEC, is starting today! The gaming convention attracts tens of thousands of attendees over four days; with event hours of 10:00am through midnight.
As one might expect, with tons of exhibits, panels, gaming tournaments, and activities to participate in, food plays a big part in keeping attendees happy and energized.
That is where our culinary partner, Levy Restaurants, steps in. Several months before the show, the team gets together to brainstorm ideas and come up with a new innovative menu, guaranteed to please this unique crowd.
We're always eager to see their newest batch of eccentric creations, so this morning we took a tour with BCEC's Executive Chef, Kaeo Yuen.
This year's food centers around the 'giant food' trend and really delivers the 'wow factor'. Below are some of the highlights:
There are two types of giant gourmet donuts: chocolate frosted with sprinkles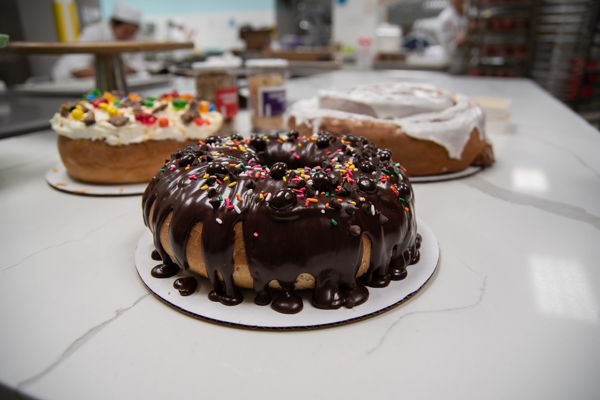 and vanilla frosted, and topped with gummy bears, M&M's, chocolate, and caramel.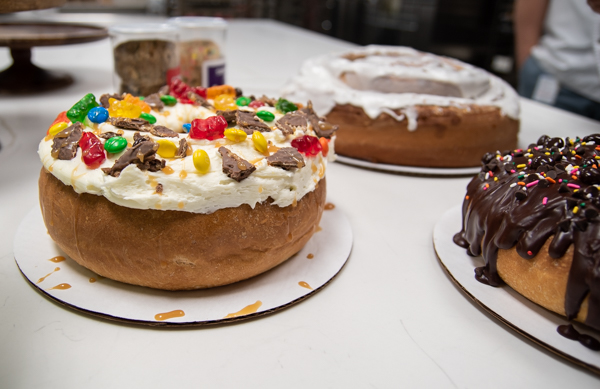 Attila the Bun makes a comeback with FIVE POUNDS of buttery cinnamon goodness: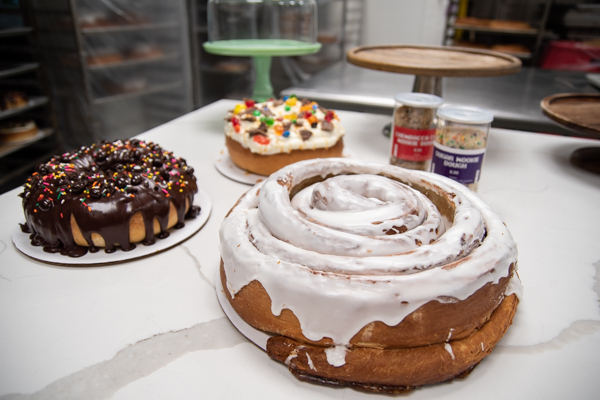 Another sweet (and very trendy) item: edible cookie dough in two flavors inspired by Star Wars - Chewbacca Chip Wookie Dough (chocolate chip) and Sugar Wookie Dough (sugar cookie with rainbow sprinkles). Plus, glazed Pac-Man cookies: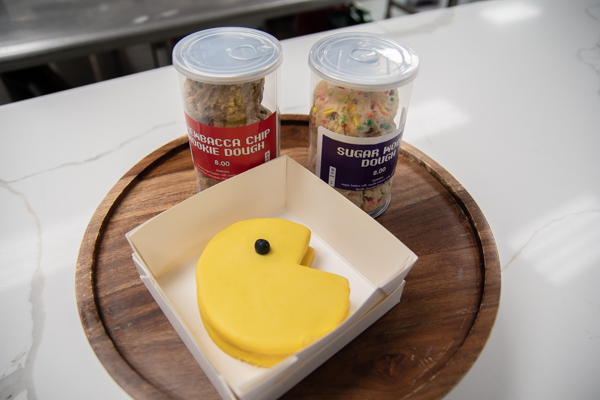 And the showstoppers (drumroll please): a huge buffalo chicken sandwich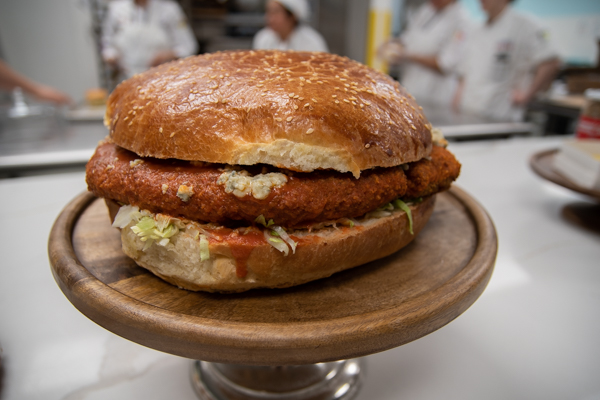 and an even bigger stuffed cheeseburger featuring two two-pound burger patties.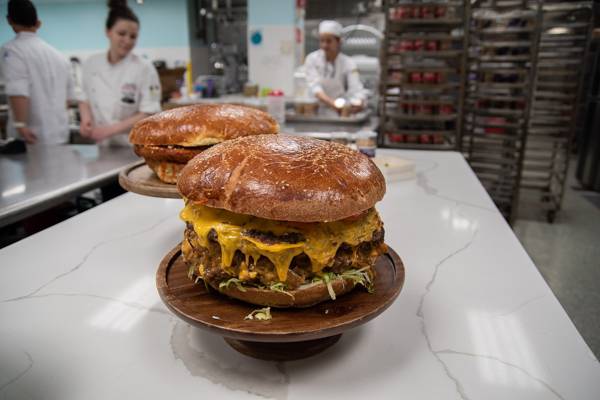 For comparison, look at them next to the regular-size burgers: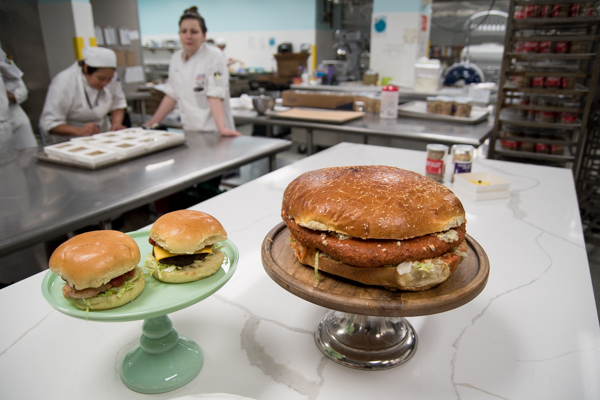 Of course, there are plenty of other food options at PAX, including a variety of cuisine at our Wicked Good Market which offers everything from healthy salads (gluten-free and vegan options are also available) to customizable Asian bowls, brick oven pizza, and build-your-own burritos. In addition, some of Boston's best food trucks are parked all around the BCEC.
View last year's menu here.