Did you know that we now offer a new, fun, mobile beverage cart experience that can be placed in the middle of the action at your show? Meet our eTuks!
eTuks are 100% electric three wheeled vehicles that can be used for mobile vending inside the Boston Convention & Exhibition Center (BCEC) and, after July of this year, at the Hynes.
These innovative and eco-friendly vehicles are manufactured by eTuk USA. The company licenses the design from their partner, the Amsterdam-based Tuk Tuk Factory, and is the exclusive manufacturer and distributor of the eTuk in the United States.
The tuk tuks, also known as rickshaws, are actually a widely used form of transportation in many urban centers around the world. The vehicles have been available in the U.S. since 2015 thanks to the partnership between eTuk USA and the Tuk Tuk Factory.
At the BCEC, there are three kinds of eTuks available:
• Tap Tuk, which sells draft and packaged beer

• Press & Gather, featuring tea and coffee, and even innovative offerings like cold and nitro brew

• Harbor Juice Co. offering a variety of fresh juices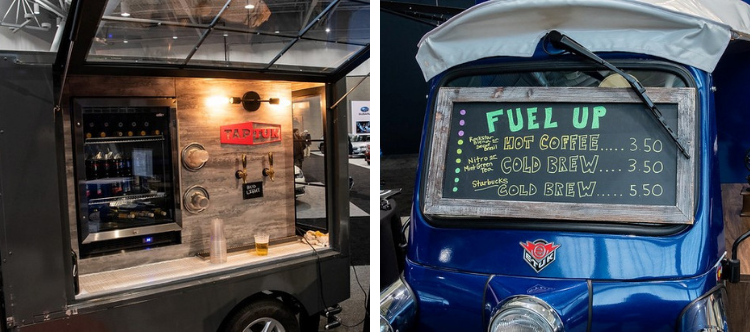 Later this year, a Press & Gather coffee eTuk will be added to the Hynes' options for mobile concessions, and will be temporarily situated by the FedEx business center.
The eTuks offer incredible flexibility and can be set up almost anywhere in the building. Bring fresh coffee to exhibitors and attendees right on the show floor, energize any lounge area, or create an engaging activation as part of your networking event in any pre-function space – the possibilities are endless.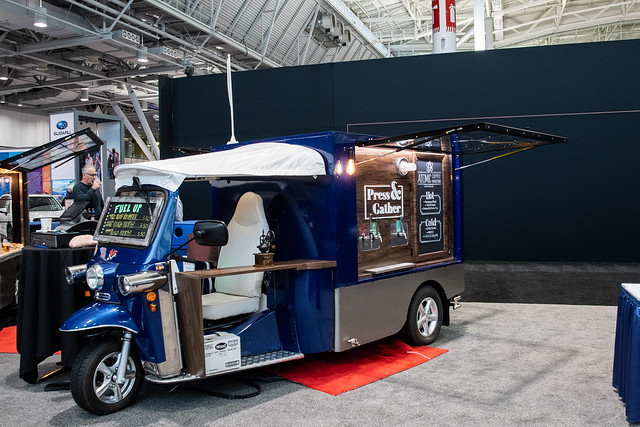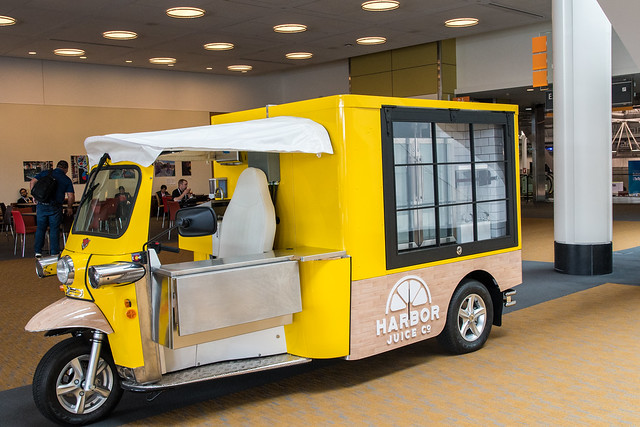 >> Download a brochure with more information

Whether your event is a high-end banquet, a private meeting, or a trade show, with thousands to feed, your designated Catering Manager and our innovative chefs will partner with you to deliver a dining experience that exceeds your expectations. Learn more about Signature Boston's award-winning food & beverage services by visiting the Food & Beverage section of our website.