Flying to Boston will be an even better, more comfortable experience thanks to improvements that are in progress at Boston Logan International Airport, including an exciting new addition for international travelers.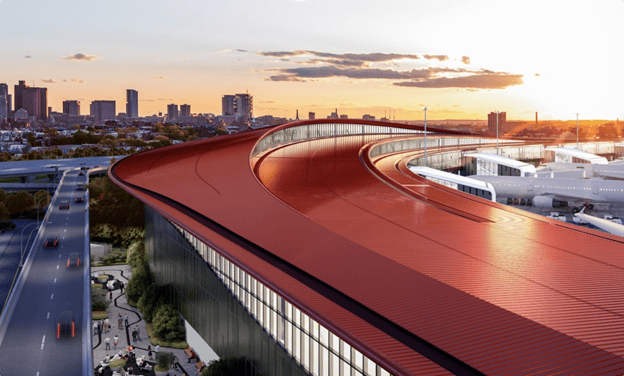 In September, President Biden visited Boston to tout the bipartisan infrastructure law and highlight $62 million in infrastructure investments at Logan Airport that have been made possible through the new law.
To enhance the experience of international travelers coming to Boston, Terminal E at Logan Airport is undergoing a major $50 million expansion and modernization. Updates will include:
320,000-square-foot (29729-square-meter) terminal addition with renovations to the existing building
Four new aircraft gates with comfortable passenger waiting areas
New local and internationally inspired food and retail options
Expanded baggage claim and ticketing areas
Expanded curbside with improved accessibility
New heating, ventilation, and air conditioning systems
Advanced amenities, such as a sensor room and diversified seating options
Sustainability initiatives to lower energy and greenhouse gas emissions, conserve water, manage waste and recycling, improve air quality, reduce energy consumption, and more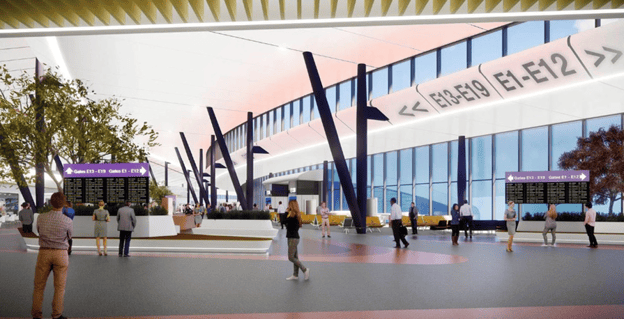 The airport "is part of a system that moves goods and services for key industries in the area like medical supplies, technology products, and seafood," Biden said. "We're creating a modern terminal worthy of America's city on the hill."
Terminal E was originally built in 1974 with 12 gates, and still has 12 gates today even as international travel out of Logan has greatly increased. The additional four gates will increase hold room space and make major improvements to the existing infrastructure. An additional $12M was also allocated to fix arrival roadways for Terminals A and E. Construction of the Terminal E expansion is well under way and is expected to be completed by Summer 2023.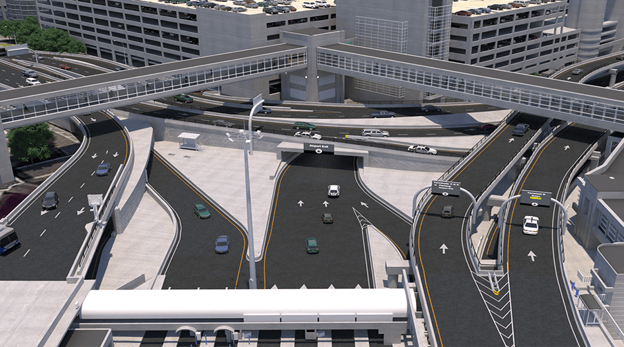 With the new improvements, Boston will be more accessible than ever. International visitors, especially, will be able to enjoy a modernized, sustainable experience. As Boston Mayor Michelle Wu puts it, "This is an investment that will preserve Boston's legacy as a gateway to and for the world."
Learn more about the projects underway at Logan Airport.
Our convention centers are conveniently located close to Logan Airport. The Boston Convention & Exhibition Center (BCEC) is 2.9 miles away, while the Hynes Convention Center is 4.6 miles away. Boston is the ideal gateway for both national and international access and is the closest major U.S. city to Europe.
This article was written by our intern, Manting Yu, who is a junior at Boston University's School of Hospitality Administration.
Photo credit to Massport for the airport renderings in this article.