The Massachusetts Convention Center Authority (MCCA) is pleased to announce enhancements to the Hynes Convention Center, the best located convention center in North America.
The Hynes will undergo capital improvements over the coming years to bolster its future as an industry-leading facility. With excitement from the local community, the MCCA has already begun extensively upgrading the Hynes, a process continuing through early 2029.
Planned upgrades include:
New carpet in the Level 3 ballrooms and pre-function space
Final escalator replacements to be completed by end of 2023
Upgraded lighting with increased effectiveness and efficiency
Replacement of air handlers and antiquated control systems, ensuring the building continues to operate efficiently in the future
Additional capital investment being evaluated to further improve the facility for customers and attendees
The Hynes will remain open throughout the capital improvement process.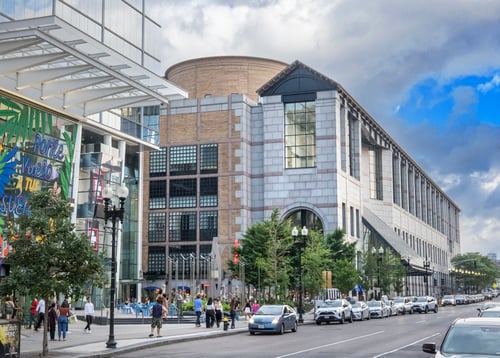 With upgraded infrastructure, the Hynes will continue to offer award-winning services and state-of-the-art technology, including free building-wide WiFi that can simultaneously connect more than 15,000 devices. Boston's convention centers also carry Gold Standard Certification from the International Association of Convention Centers.
Located in the heart of Boston's historic Back Bay neighborhood, Hynes Convention Center is connected to 2,750+ hotel rooms and is steps away from four subway stations. Boston remains America's most exciting and innovative convention city – a location with easy accessibility, thousands of new hotel rooms, appealing dining and shopping, and unique historic attractions. Plus, we're as well known for breaking tea crates as we are for shattering event attendance records.
If you are interested in access to more qualified attendees within two hours' travel time than any other destination in North America, contact our sales team for more information!