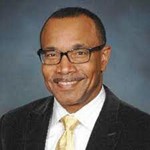 The Massachusetts Convention Center Authority (MCCA) is pleased to announce the hiring of Herschel Herndon as Chief Diversity Officer, effective July 24, 2023. In his new position Herschel will play a critical role in shaping and sustaining efforts that advance a diverse, equitable, and inclusive culture across the MCCA, while making diversity a priority for the organization in developing its workforce, working environment, regional convention industry partnerships, and procurement strategies.

Herschel most recently served as Chief Diversity Officer for Thrivent, a Fortune 500 not-for- profit financial services organization, and since 2012 has led a consulting firm offering strategic guidance focused on global diversity and inclusion, market development, and community engagement. He is a well-respected diversity and inclusion thought leader with over 20 years of experience in a number of different industries.

"I'm very excited to join the MCCA and look forward to strengthening DEI capabilities at the authority and building bridges in the stakeholder community," said Herschel Herndon. "By creating value through active listening, thorough dialogue, and collaborative engagement, I am confident that we can have a lasting impact."

"We are thrilled to welcome Herschel and have him join the leadership team at the MCCA," said David Gibbons, Executive Director of the MCCA. "After a comprehensive search process, it was clear that Herschel's leadership capabilities, experience and knowledge of the DEI landscape makes him the perfect person to lead our efforts in truly making the MCCA an employer of choice."
The MCCA worked with SearchWide Global, the convention industry's premier executive search firm to successfully fill this key leadership position.