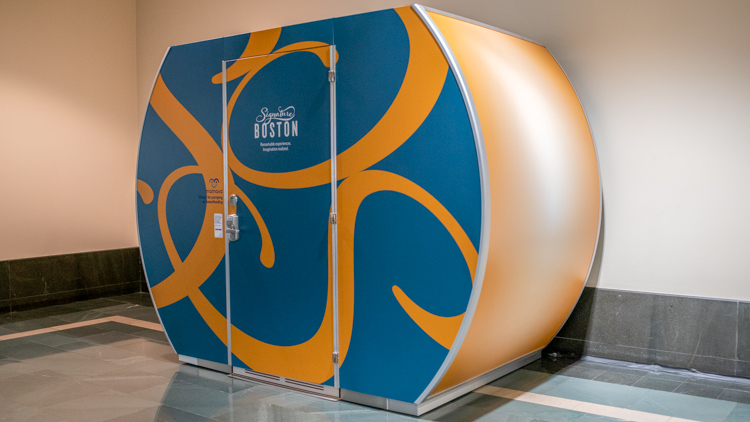 We're excited to announce a new arrival to the Boston Convention & Exhibition Center (BCEC) and the Hynes Convention Center: the Mamava Nursing Pod! These enclosed, private spaces are lactation stations for new mothers that can be used by employees, visitors, and event attendees at our convention centers. The free-standing private suites are a product of Mamava, a New England-based business, dedicated to transforming the culture of breastfeeding.
Each pod features:

• Two benches, table, mirror, coat hook, and occupancy-activated lighting

• Ceiling vents and exhaust fans

• Interior dual, high-quality hospital grade outlets and USB port

• Adjustable lighting and airflow (via the Mamava mobile app)

• Both the BCEC and Hynes pods are ADA compliant and have 60'' turnaround and dual grab bars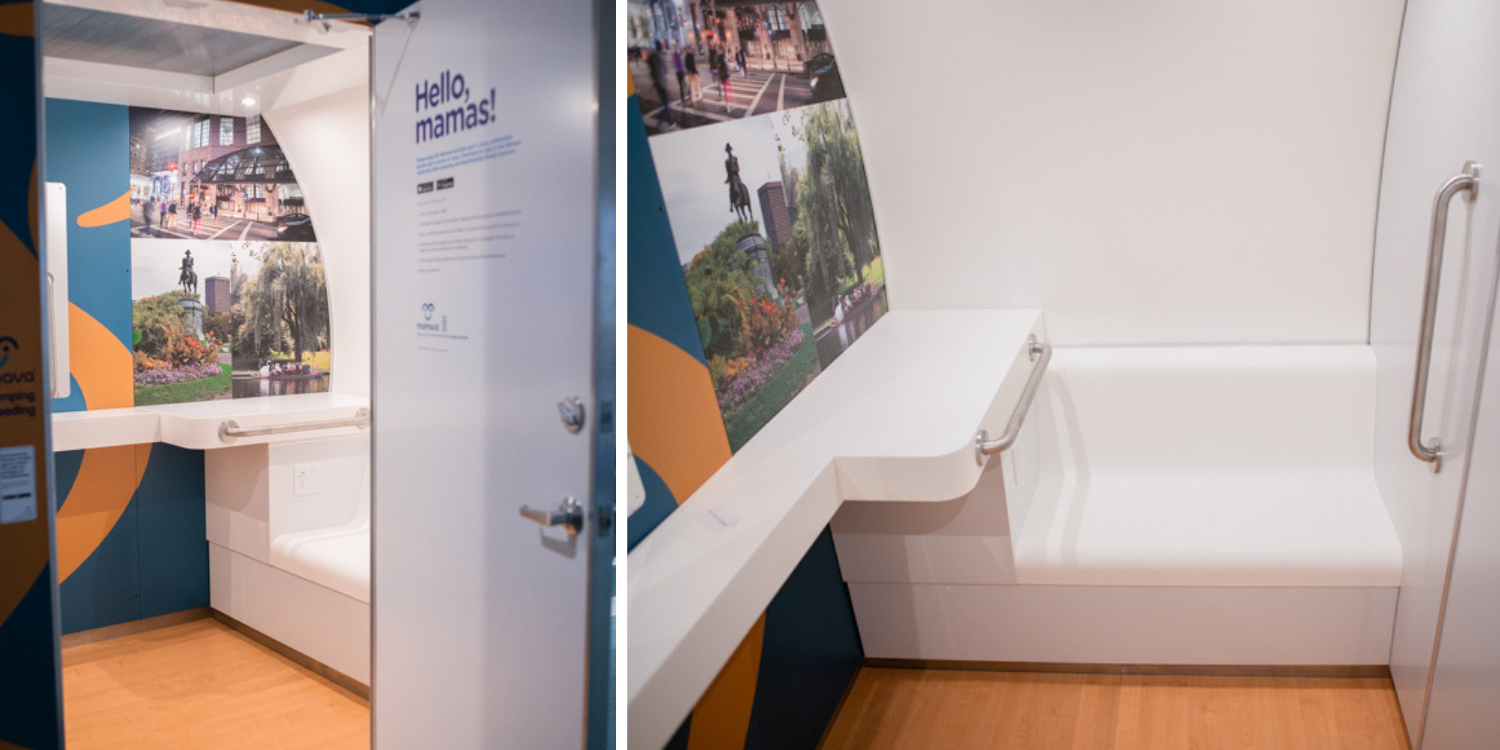 The exterior of the nursing pods features colorful graphics incorporating the Signature Boston logo, while the interior is covered with beautiful Boston photos to create a pleasant atmosphere for mothers using the pod.
The pod is specifically designed for breastfeeding and pumping and intentionally does NOT feature a changing station. The interior is made of a non-porous food-grade surface to make it easy to clean. Both the BCEC and Hynes have a changing station in every family restroom conveniently located adjacent to the regular restrooms on every level.
Each Mamava Pod has a SmartLock with Bluetooth technology that connects with the Mamava Mobile App, allowing mothers to find and unlock the pods through their smart phones. Each SmartLock also features a 10-digit keypad that can be used to open the pod with a code if needed. Each unit has a deadbolt, allowing users to maintain privacy when the suite is in use.
To learn more about the nursing pods, visit Mamava's website.
When you meet at the BCEC or the Hynes Convention Center, you're in two of the best convention facilities in the world. Both have achieved Gold Standard Certification from the International Association of Convention Centers. Visit the Convention Centers section of our website to learn more about each building's specs and unique offerings. In addition, the Plan Your Event section includes information on all of the services available at our facilities. Whether you are in the process of evaluating Boston or planning your upcoming Boston event, our Signature Boston Team can walk you through all of your building services options. Simply email us at sales@SignatureBoston.com.