In this week's blog we're discussing several important announcements coming from Boston Logan International Airport that can impact event attendees travelling to and from Boston now and in the coming months.
REAL ID is Coming
Starting October 1, 2020 travelers will need a REAL ID-compliant driver's license, US Passport, US Military ID or other accepted identification to fly within the United States.
REAL ID is a Federal Security Standard for IDs that was created in 2005 as a result of increased federal security measures after the September 11, 2001 terrorist attacks. The easiest way to check if your state driver's license or identification card is REAL ID-compliant is to see if there's a star in the upper right hand corner.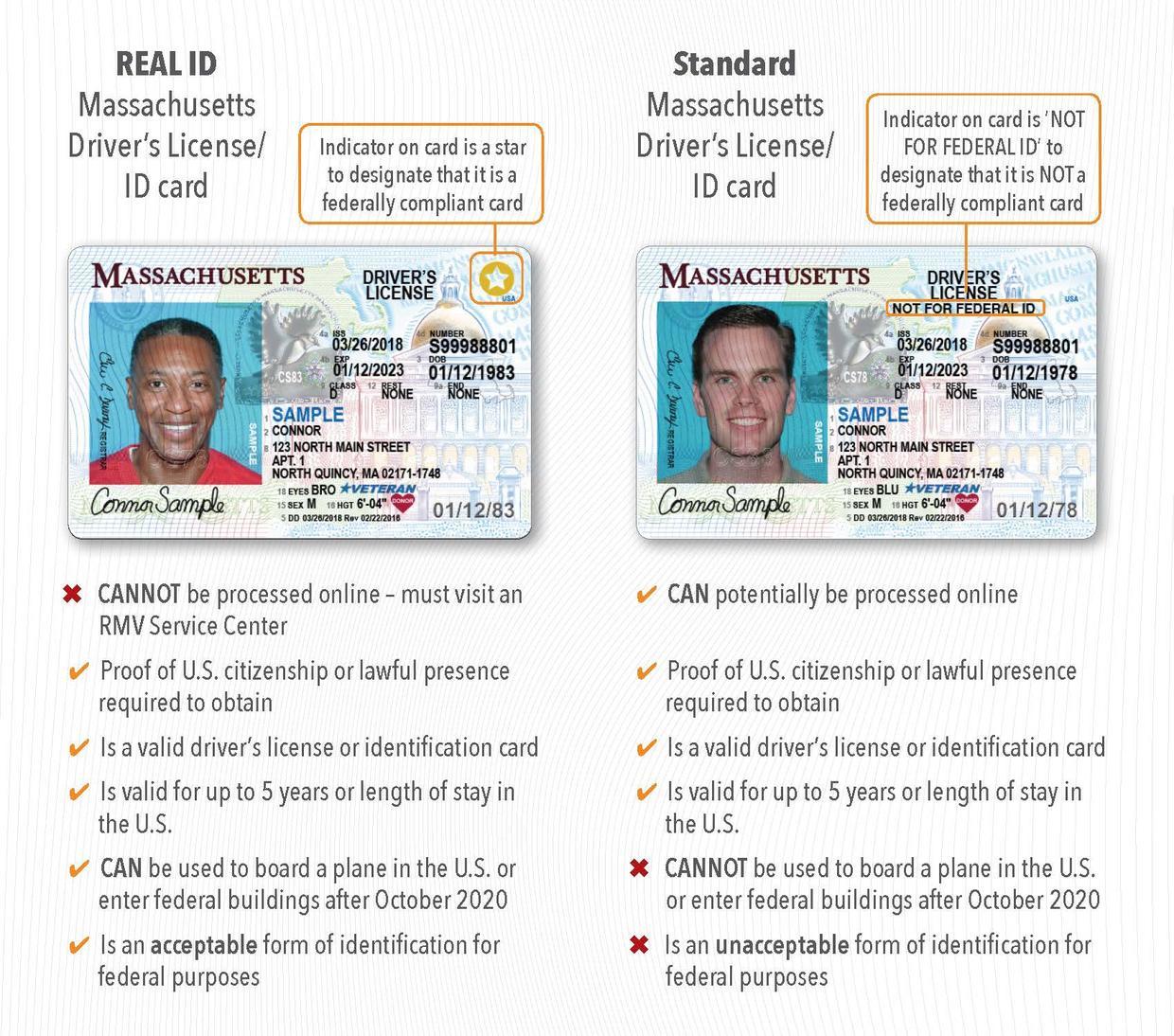 Source: mass.gov/ID
New Drop-off and Pickup Locations for the Back Bay Logan Express
As of February 1st, the Back Bay Logan Express (the shuttle bus that travels directly between Logan Airport and the Hynes Convention Center) has new drop-off and pick-up locations. The stop adjustments were made to ease congestion and improve route efficiencies.
The new starting point for the bus route is the Prudential Center at 800 Boylston Street with a stop in front of the Dartmouth St. entrance to Copley Place before heading directly to all terminals at the airport. The Prudential Center is directly connected to the Hynes with the new shuttle stop located less than a block from the Hynes entrance on Boylston Street .
As we reported last year, a ride from Boston's Back Bay to Logan Airport now costs $3, and passengers from Logan to the Back Bay ride FREE. Back Bay LEX riders are also able to get ahead of the security line at Logan by presenting their receipt to the TSA document checker at the security checkpoint.
The Back Bay LEX buses are scheduled every 20 minutes daily with service from the Prudential Center running from 5 am to 9 pm. Trips from Logan Airport run from 6 am to 10 pm every day.
New Non-Stop Destinations
The Las Vegas-based low-cost airline, Allegiant Air, will begin servicing Logan Airport in the spring with several seasonal destinations including Grand Rapids, Michigan, Asheville, N.C, Knoxville, Tennessee, and Destin/Ft. Walton Beach, Florida. In addition, American Airlines announced nonstop service between Boston and Morrisville, N.C., Wilmington, N.C., and Indianapolis, Ind. starting in May.
Boston Logan International Airport has non-stop service to 76 domestic and 58 international destinations and is among the most accessible airports in the nation. Logan Airport is only 2.6 miles from the BCEC and 5 miles from the Hynes, delivering the fastest airport to convention center travel time of any U.S. city. For more information on access to our convention centers, visit the Getting Around section of our website.